AWARE-NS is the Nova Scotia Health and Community Services Safety Association.
Over 50,000 Nova Scotians work in some aspect of the community and health care sector in Nova Scotia. People working in this sector have a greater risk of workplace injuries, both physical and psychological, than any other occupational group. Since 1987, Canadians in health occupations lost an average of 1.5 times more days due to illness or disability than the average for all other occupations (Canadian Institute for Health Information, 2005). AWARE-NS was founded to help make a difference in the health and community service sector through collaborative partnerships and initiatives that will begin to reverse the trend of injuries and illness within the sector.
We recognize that nothing short of transformational change is required to reach our vision: safe and healthy people; safe and healthy workplaces. Ultimately, the sustainability of the healthcare and community services system, which affects all Nova Scotians, depends on a strong and consistent supply of healthy workers who are informed about the importance of working safe at work and returning home safe from work.
The role of AWARE-NS is to add clear value to the occupational health and safety agenda and support our stakeholders to champion safety excellence through our Mission fostering a culture of safety and well-being.
The AWARE-NS website is the 'Knowledge Hub' of key OHS program topics, designed with you in mind. Tap into the Online Learning Centre, check out our Class Training Events and access the many topics, tools and resources that will support your organizational decision making and OHS Program development and implementation. 
Please contact us for coaching and support. We are here for you!
We're the go-to resource for the following sectors:
Working with stakeholders and partners to promote and improve health and safety in Health and Community Services workplaces.
Safe and healthy people; safe and healthy workplaces.
Our core values guide our work with partners and stakeholders:

We strive for every person to be a leader in health and safety in their workplace, and together be accountable for promoting change to the health and safety culture.

We are accountable by making transparent, evidence-based decisions that lead to value-added health and safety outcomes.

We encourage collaboration by engaging and enabling all stakeholders to work together, sharing knowledge and expertise.

We recognize diverse needs by building trust, and respect and valuing everyone's contribution.

We support every person to have the courage to make health and safety a priority in their workplace.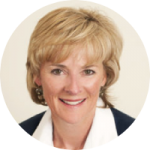 We are committed to help make a difference in helping you build a culture of safety in your organization through leadership, stakeholder engagement, and effective OHS program training and development.
Susan Dempsey, Executive Director