Facility-Based Quick Response
Safety Orientation for Deployed Staff
This is a training template that can be customized to each organization's policies and procedures to provide safety information for outside personnel who will be contracted to assist in providing services during a time of pandemic. 
Video - Participatory Approach to Health and Safety in Long Term Care
Long Term Care Rapid Onboarding Framework
Developed to help LTC facilities determine the necessary information needed to rapidly orient health care staff deployed to an unfamiliar facility experiencing a COVID-19 outbreak or similar-type pandemic.  The objective of this framework is to provide a list of the types of necessary information required for deployed staff to work safely and provide appropriate resident care. This resource can be customized for licensed and general worker staff.  It is not intended to be a substitute for a full orientation program for staff hired on a permanent basis
Safe Handling & Mobility Demonstrations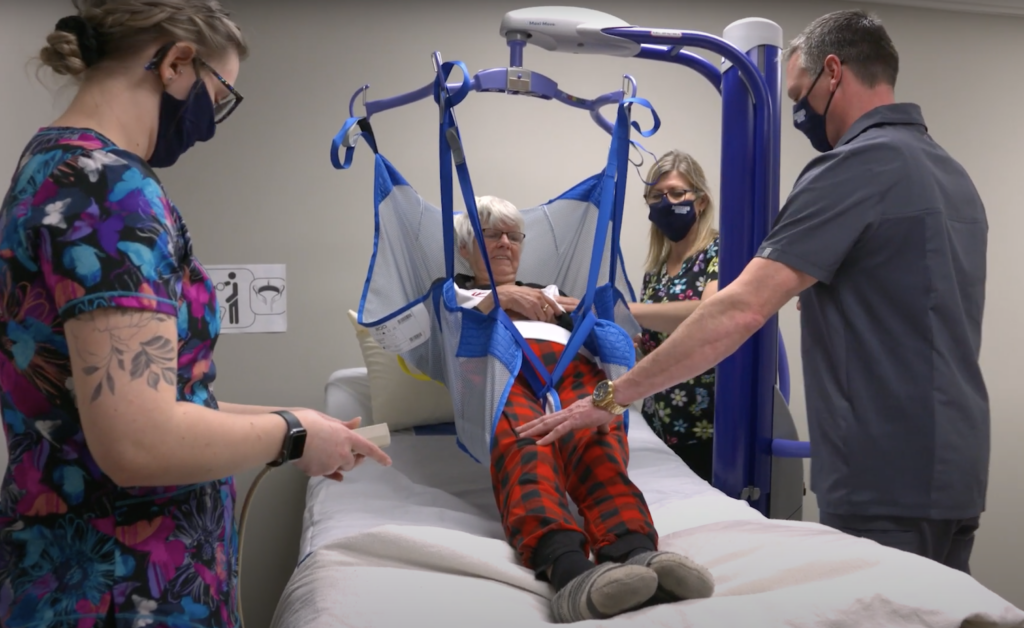 As a deployed health care provider, you will be asked to work at various new locations.  It is your responsibility to work with the organization to help ensure the health and safety of everyone.
This 3-module online learning is an overview of your responsibilities, covering:
Occupational Health & Safety
Common Risks & Injuries
Emergencies
Why Personal Protective Equipment (PPE) is important for heath care workers and how to properly Don and Doff to protect yourself, your coworkers and clients/residents. Training includes masking best practices for COVID-19.