SAFE HANDLING AND MOBILITY RESOURCES
SAFE HANDLING AND MOBILITY RESOURCES
Moving a resident may not seem dangerous – particularly to an experienced healthcare worker. But resident handling actually puts these workers at risk every day.
Almost 80% of time-loss claims reported to the WCB Nova Scotia by healthcare workers involve musculoskeletal injuries (MSIs). Over half of these are linked to the lifting, transferring, and repositioning of residents, patients, and clients.
The best way to protect the safety of both workers and residents is through a Safe Handling and Mobility Program – a comprehensive prevention initiative that extends to all levels of your organization.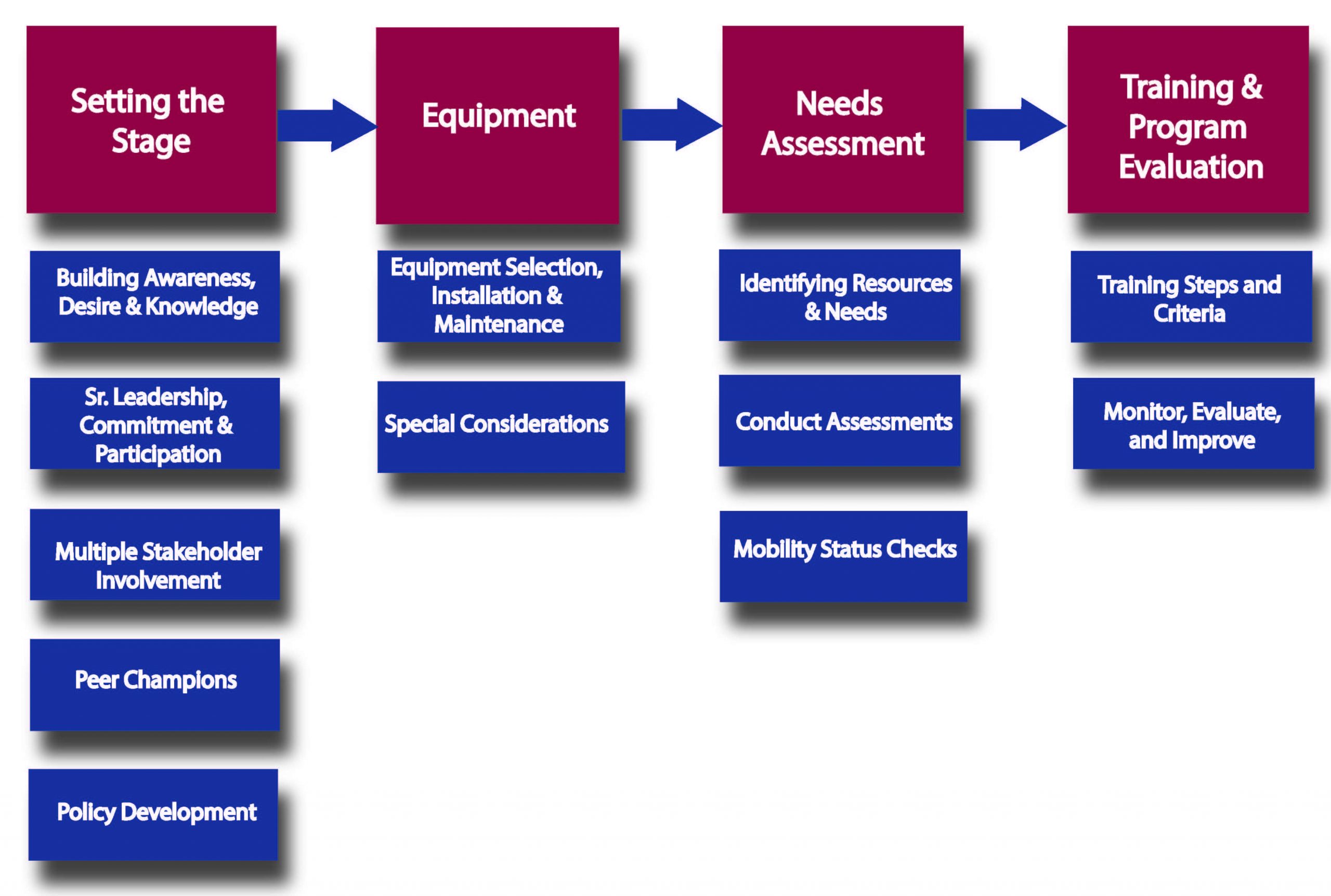 Safe Handling and Mobility Resources to help you get started
A successful Safe Handling Program starts at the top, and everyone has a role to play.
The resources below include self-directed learning tools, videos and inspiring firsthand accounts from a few local long-term care homes. Click on the blue boxes to get started.